The Board of Directors of the Northern Care Alliance (NCA) NHS Foundation Trust meets regularly throughout the year, with meetings held in public.
The Board composition must include the chair, no less than four and no more than eight non-executive directors, and executive directors including a Chief Executive, Director of Finance, a registered medical practitioner or registered dentist, a registered nurse or midwife, and no more than four other executive directors. It must be ensured that at all times the number of executive directors does not exceed the number of non-executive directors.
The current NCA Board of Directors includes the chair and eight non-executive directors, and eight executive directors with the following expertise: Chief Executive, Chief Medical Officer, Chief Nursing Officer, Chief Financial Officer, Chief of People, Chief Delivery Officer, Chief of Strategy and Chief Digital and Information Officer.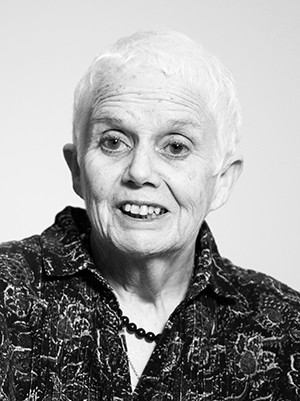 Professor Eileen Fairhurst has been appointed as NCA Chairman to help lead the organisation in the next step of our journey and to meet the ambitions set out in our Vision 10 strategy. She is a highly experienced Chairman and has chaired a number of large, complex public and third sector organisations, including acute, specialised mental health and primary care trusts.
Having established Salford Primary Care Trust (PCT) in 2001, it then became one of the highest performing PCTs in the country. Latterly, she was the Chairman of NHS Greater Manchester. By April 2013, NHS Greater Manchester had facilitated the establishment of twelve CCGs in the ten GM Metropolitan Borough Councils. Prior to her role with the NCA, Professor Fairhurst was the Chairman of East Lancashire Hospitals NHS Trust (ELHT), a post she held since 2014.
She is Professor in Public Health at the University of Salford where she has an international research profile.
Registered Interests:
Exec reviewer CQC

Honorary Doctorate UCLan

Honorary DSc University Salford

Faculty Member, Good Governance Institute
Owen started in post as chief executive of the Northern Care Alliance NHS Foundation Trust in November 2021. Prior to this appointment, he was chief executive of Calderdale and Huddersfield NHS Foundation Trust (CHFT), a position he'd held since 2012.
In 2020, he was granted the degree of Doctor of Business Administration by the University of Huddersfield following the successful completion of his thesis.
In the 2019 New Year's Honours list, he was awarded an OBE for service to healthcare across West Yorkshire and was asked to lead a national piece of work across the NHS in England about reducing health inequalities.
He was previously vice chair of the NHS Confederation and, prior to joining the NHS, worked across local government including two roles as chief executive at Calderdale Metropolitan Borough Council and Rossendale District Borough Council.
Before working in the public sector, he worked in commercial business including his first employment at the Yorkshire Building Society. He's passionate about reducing health inequality and ensuring that no communities - regardless of race, colour or creed - get left behind.
Registered Interests
Chair of the NHSE/I Health Inequalities Oversight Group

Co-Chair of the Chairs and the CEO Ethnic Minority Network

Chief Executive member of NHS Quest

Chair of the Local School Committee for Beckfoot Thornton School, Leaventhorpe Lane, Bradford, BD13 3BH

Member of the NHS Greater Manchester Integrated Care Board (ICB)
Rafik joined the NCA in February 2023 from St. George's University Hospitals NHS Foundation Trust, where he was Divisional Chair leading a wide portfolio of services. He is a practicing Consultant in Intensive Care Medicine trained in Egypt and the UK.
In 2002, Rafik was awarded an MSc in Health Management and has since pursued a portfolio career in clinical practice and healthcare leadership.
Rafik is experienced in working within Integrated Care Systems and Operational Delivery Networks. He led the Critical Care COVID-19 response for Southwest London as one of the Senior Responsible Officers in the wider London Intensive Care system and set up the Southwest London Adult Critical Care Network. He has also served as the Deputy Clinical Director for the Pan-London Adult Critical Care Operational Delivery network and led on the delegation of specialised commissioning.
Overseas, Rafik has supported leading healthcare providers with developing strategy and implementing clinical governance frameworks; served as an independent board member for a listed company; and worked on international projects in Africa, Asia, and Europe.
Rafik is committed to bringing the clinical voice to the forefront of decision making and is passionate about developing excellence in clinical services.
Registered Interests:
Craig joined the Northern Care Alliance (NCA) as Bury and Rochdale Care Organisation Director of Finance in 2018. For the last two years he has held the position of NCA Group Deputy Chief Finance Officer and is currently the Interim Chief Financial Officer.
Craig joined the NHS as a national finance management trainee in 2003 and has over 19 years of experience working in senior roles across various operational and corporate finance functions in several large acute Trusts including Manchester Foundation Trust, Royal Liverpool University Hospital, Aintree University Hospital and in commissioning across Chorley and Preston. He is passionate about development of people and been involved in some major locality integration work regarding financial flows and development of locality plans for elective recovery across the NCA.
Registered Interests:
Heather joined the NCA on 12 September 2022 from Surrey and Borders Partnership NHS Foundation Trust. She has worked for over 23 years as a registered nurse, systemic psychotherapist and strategic leader in mental health as well as acute health. Early in her career she specialised in eating disorders nurse therapy.
Her previous roles include the Executive Chief Nurse of Ashford and St. Peter's NHS Foundation Trust, as well as her role at a national level as the Director of Nursing for Improvement in NHS England where she directed national nursing and midwifery strategic planning and delivery within Maternity, SEND Programme, Safeguarding, Continuing Health Care, Community Nursing, and Urgent & Emergency Care.
Registered Interests:
Member, CNO Strategic Advisory Group

Lay Member, Joint Royal Colleges of Physicians Training Board (JRCPTB) – Palliative Medicine Specialist Advisory Committee

Chair, Global Majority Ethnicity Chief Nurses' Network

Alumna, National Mental Health Nurse Directors Forum.

Steering Group Member, The Shuri Network

Visiting Professor, Kingston University, London

Visiting Professor, University of Surrey
Jack started his career in the NHS as a graduate management trainee and has over 20 years' management experience in the NHS. More than half of these have been in board-level positions leading on strategy, partnership development and whole-system change.
He previously led the development of Salford Integrated Care Organisation, including the integration of community health and social care services, and more recently the transfer of community health services in Oldham, Bury and Rochdale as part of the NCA's work to support the development of place-based services.
Jack leads the development of the NCA's service strategy, and has overseen a range of acute service changes, including the establishment of the Greater Manchester Oesophago-Gastric Centre and the development of joined-up surgical services across our hospital sites.
Registered Interests
Jude has worked in the NHS for 35 years. After completing her nurse training in the north-west, she spent 10 years working in London and overseas where she specialised in adult and paediatric intensive care. Returning to the north-west in 2002, she's undertaken roles leading teams within specialist, acute and community services, moving to operational management in 2005.
She joined Alder Hey Children's NHS Foundation Trust from 2011 to 2016 as the chief operating officer, the highlight being the move to the new Hospital in the Park. Jude was the executive lead for the major change programmes including transformation of pathways, new hospital commissioning and the safe move of all patients and services.
In 2016, Jude joined the team leading the support to the Pennine Acute Hospitals NHS Trust and the formation of the Northern Care Alliance NHS Group. She was appointed as chief delivery officer in March 2017.
Jude is executive lead for NCA performance and planning, Group diagnostic and pharmacy, and estates and facilities services.
Her clinical and operational experience is underpinned by a strong commitment to both patients and staff.
Registered Interests:
Husband is Employee of Lancs and Cumbria Academic Health Science Network and

Husband is a Trustee of a Stockdales, a Manchester based Learning Disability Charity

Trustee of St Annes Community Trust, Leeds
Nicky previously worked as director of HR at Nottingham University Hospitals from April 2015. She joined the NHS in January 2013 at Chesterfield Royal Hospital as director of workforce and organisational development. Prior to joining the NHS, Nicky worked in the private sector, spending a large part of her career in HR at Boots UK, where she worked for 20 years in a variety of roles. After Boots, she undertook interim assignments at Gala Coral and Rolls Royce in Derby.
She has a generalist HR background and has worked on several change programmes, working closely with executive teams to support them on the overall shape and design of the organisation, the organisational culture and employee engagement.
Registered Interests:
Shareholder – Walgreen Boots Alliance

Shareholder – Venture Capital Trust

Non-Executive Director, NCA representative, AqUA Board

Trustee, First Steps ED
Lorna joined the NCA in September 2022. She is a senior IT Leader with over 20 years' experience across a wide range of business sectors including financial services, legal, telecommunications, oil & gas and heavy industries.
She started her career at the British Library, and has significant experience across operational IT service delivery as well as programme and project management expertise within both the private and public sector . Prior to joining the NCA Lorna was the Chief Information Officer at StepChange Debt Charity, the largest debt charity in the UK.
She was awarded membership into the CIO 100 UK for 2021, 2022 and 2023 was included within the 2023 longlist of the most influential women in UK Tech.
Registered Interests:
Trustee at St Leonard's Hospice, York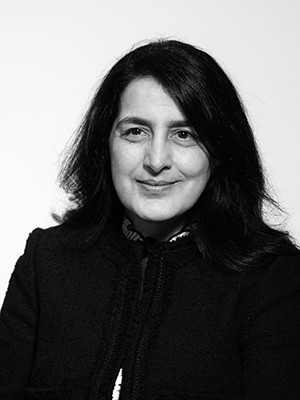 Robina joined the NCA on 1st September 2022. She is Professor of Medical Education and Pyscho-social Medicine at the University of Manchester Medical School, a Chartered Consultant Psychologist and Past President of the Medicine and Society Council at the Royal Society of Medicine.
Robina has extensive Board level experience having held several prestigious senior leadership roles internationally and nationally across health and care.
Previous roles include Chair of Stockport NHS Acute Trust and Stockport NHS Foundation Trust from 2000 – 2012, where she was recognised as the youngest chair to be appointed and the longest serving as her tenure ended.
Registered Interests:
Husband GP Partner at Cheadle Medical Practice

Director Doubleday Centre for Patient Experience -

University of Manchester Medical School

Associate Director Clinical and Well Being Directorate Outcomes First Group.

Consultancy role - Frenkel Topping
Carmen was director for HR projects and HR transformation for Sodexo in the UK. Prior to this role, she joined Sodexo in July 2013 as HR director for the HR shared services function, accountable for the smooth operation of employee relations, and HR transactional and payroll services for a multi-site, multi-services business with 37,000 employees across the UK.
Prior to joining Sodexo, Carmen held several senior HR roles, creating and running shared services operations. She built breadth and depth in this specialism, and in business transformation, by holding the leader position for HR shared services at Royal Bank of Scotland, SPX Corporation and AstraZeneca.
Carmen has also been an HR professional and business leader in a range of sectors including the NHS as well as the pharmaceutical, banking, manufacturing and facilities management industries.
Carmen is also the Senior Independent Director of the Northern Care Alliance Foundation Trust.
Registered Interests:
Non-Executive Director East Lancashire Financial Services (ELFS)

Director, Carmen Drinkwater Ltd

HR, Diurnal Group plc (via Carmen Drinkwater Ltd, engaged by Eversheds Sutherland LLP trading as Konexo)
Tim's career has been in the NHS for nearly 40 years with the majority of that time spent working with NHS organisations in the north-west.
He joined the NHS graduate scheme in 1981, qualifying as a CIPFA accountant and then worked in finance and audit roles in a number of health bodies in the south-east. He also undertook a secondment with the Department of Health to strengthen NHS governance following a number of corporate failures. In more recent years, Tim's led MIAA, an NHS shared service providing audit, assurance, governance, risk and advisory support to the majority of north-west Trusts and CCGs.
Tim is also an Audit Committee independent member of SCOPE, the national disability equality charity.
Registered Interests:
Independent Audit Committee member of SCOPE

Affiliated with AquA

Member of Public Sector Internal Audit Standards Board

British Red Cross Volunteer
Rachel brings a breadth of skills and experience to the board, having held strategy; digital; transformation; data and technology executive posts in the private, public and charity sectors. Specialising in innovating operating models and continuous operational improvement. Previously an IBM and Deloitte management consultant, Rachel shaped and led global technical transformation programmes of scale in Financial Services for brands such as RBS, Royal London, Swinton Insurance, Aviva, Barclays and Cooperative Bank, also Sporting Events such as London 2012 Olympics and in Retail and Higher Education.
Rachel is passionate about supporting patients to receive excellent service and is an active member of the NHS Blood and Transplant Board.
Registered Interests:
Member of NHS Blood & Transplant Board
Geoff joined the NCA on 1st October 2023 following a career in Local Government which included roles as Chief Executive of Bury Council and Deputy Chief Executive at Manchester City Council. He brings extensive experience of strategic management in the public sector. Geoff also has experience of reforming public services within Greater Manchester where he helped integrate NHS services with social care and other public services.
Geoff has previously held joint roles employed across the NHS and local government having been Chief Officer of Bury CCG and then Place Based Lead in Bury for the Greater Manchester Integrated Care Partnership. He has also previously held the role of lead Chief Executive for Health and Social Care with the Greater Manchester Combined Authority.
Chris was appointed a non-executive director at The Pennine Acute Hospitals NHS Trust in May 2011 and was vice chairman of Pennine's board of directors. She was appointed as a non-executive director of Salford Royal NHS Foundation Trust in 2016, became vice-chairman in 2019 and also interim chair for the NCA in both 2020 and 2022.
Chris worked for 37 years within the justice system across court administration, HR, finance and policy development. She was regional director for the north-west and director general within the Ministry of Justice when appointed chief executive of Her Majesty's Courts Service, accountable for the day-to-day operation of 550 court centres across England and Wales until 2010.
Chris is a consultant in leadership and executive coaching, and an associate of Fiona MacNeill Consultancy. Until 2014 Chris worked with the Slynn Foundation, whose aim is to provide links between the English legal system and those in Central and Eastern Europe.
She was a Trustee of the Royal Armouries from 2014-2019
Registered Interests:
Associate of Fiona MacNeill Associates, Leadership Facilitation & Coaching
Aziz is a leader and board member with extensive experience at the BBC, Royal Television Society and The Royal Exchange Theatre. He worked at the BBC for 30 years, holding senior editorial roles on BBC World News, national news from TV Centre, and regional TV, radio and online services in the East Midlands and the north-west. He was part of the team that moved BBC services like sport, children's and BBC Breakfast from London to Salford.
Aziz and his teams have won national and regional awards and he has a track record of boosting audiences and improving diversity and gender equality. He grew up in a big family with a single mum in a council house in Bradford. After studying engineering sciences at Oxford University, he lived in London for 20 years before the BBC move to Salford.
Aziz loves the NHS and is really committed to excellent services and equality of outcome for all. He's also a mentor and champion for the Social Mobility Foundation.
Registered Interests:
In 2020, the Northern Care Alliance established two associate non-executive positions, as part of the Board's succession planning arrangements and as a developmental initiative. The two associate non-executive directors shadow the organisation's statutory non-executive directors, including at Board meetings where they're encouraged to actively contribute as non-voting attendees.
Miriat joined the NCA in November 2023. She trained as a mechanical engineer in Uganda and completed an MBA at Warwick University in the UK. Her professional career has been mainly in Supply chain and Operations leadership roles. She has worked in the Fast-Moving Consumer Goods (FMCG) industry working at Coca-Cola in Africa & Asia and PepsiCo (Walkers Crisps) in the UK before moving into the Pharma industry where she now works for Astrazeneca leading a global Digital, Data and Analytics Team in External Supply & manufacturing area.
---
Board Meetings - Public Sessions
The public sessions of the Board of Directors' meetings are now taking place in person or through a livestream of the meeting.
Meetings will take place in Humphrey Booth Lecture Theatres 1&2, Mayo Building, Salford Royal. If you'd like to observe a forthcoming Board meeting in person, please register your interest by emailing exec.business@nca.nhs.uk, including your full name and role, no later than noon on the Friday before the meeting takes place. The link to join the livestream will be made available here.
We look forward to your interest in observing the meeting.
---