As a Trust we are constantly looking to improve the facilities we have available for our patients and visitors. Information on current building projects across our hospital and community sites can be found below.
New Developments
Building work is due to start on the £28m colorectal and general surgery four-storey extension to the main hospital building at The Royal Oldham Hospital. This follows a public consultation in November 2019 and business case approval in January 2021.
Salford Royal's ambition to improve care for some of the sickest patients in Greater Manchester took a step closer with the start of building work at Salford Royal's new £68million hospital in February 2021.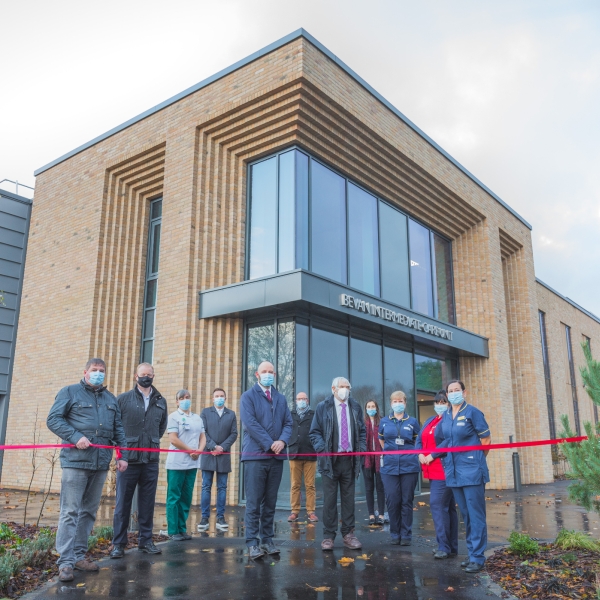 The Salford Bevan Intermediate Care Unit (IMU) is now almost half-way through the construction phase and the milestone was marked with a special ceremony to tighten a series of commemorative golden bolts on the steel frame.